Rudy Boesch
Command Master Chief, (Retired)
SEAL Team 2 Plank Owner
Longest Enlisted Active duty served in Navy SPECOPS: 45+ years!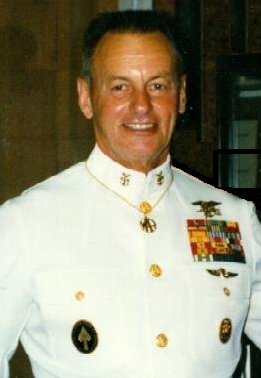 Rudy Served in both UDT and SEAL Teams!
He has been the Teams' "Bullfrog" several times.
Rudy's Retirement Picture..looking GREAT!!
Photo courtesy of Sr. Chief HMC Erasmo "Doc" Riojas
Alternate Photo in "dress blues" with 11 service stripes on sleeve!
A Biographical profile provided by Doc Riojas
The Survivor Series 1 Profile
Back to Nightscribe's SEAL Tribute page